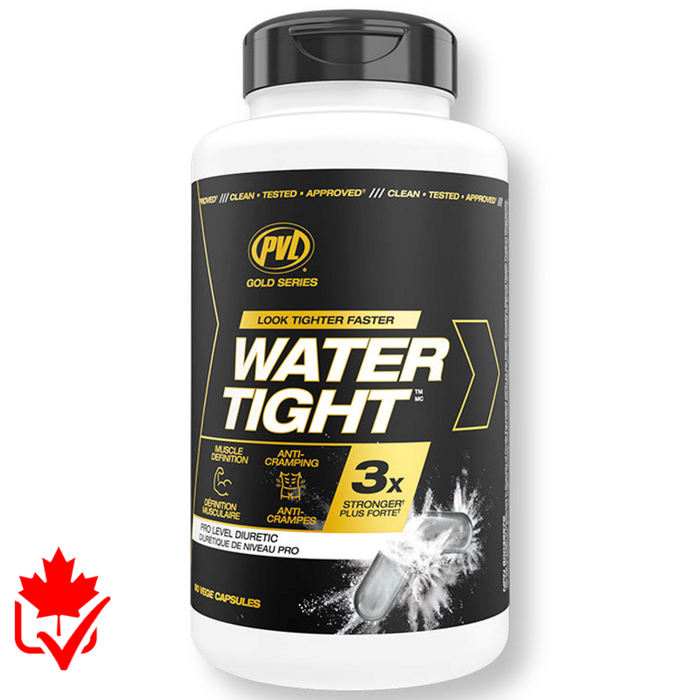 WATER TIGHT is a full-strength diuretic, scientifically designed to aid in shedding excess water quickly, as well as enhancing muscle definition and reducing bloating. Our effective formula combines all the necessary ingredients to help you look tighter, faster - while not sacrificing your hard-earned muscle tissue! This complex formula also provides a jump start to the metabolism and all the important electrolytes to maintain potassium levels and avoid cramping.
Look Tighter, Faster!
Championship Definition
Formulated Without Banned Substances
No Hidden Ingredients
KEY FEATURES INCLUDE:
An Advanced 3-in-1 Diuretic Formula – Diuretic water loss, electrolyte balance, and tightening support
Including an Anti-Cramping Electrolyte Matrix
6x More of the #1 Key Ingredient
No hidden ingredients
Quality Control Tested Beyond Comparison
GOLD SERIES BY PVL formulas are made for everybody that demands premium quality and performance. Our products are developed in collaboration with a select group of nutritionists, trainers, and both professional and amateur athletes - each formula is researched, tested, and athlete approved. WATER TIGHT is a formula proven to help you increase tightness and definition, in a safe but effective manner, when used as directed.