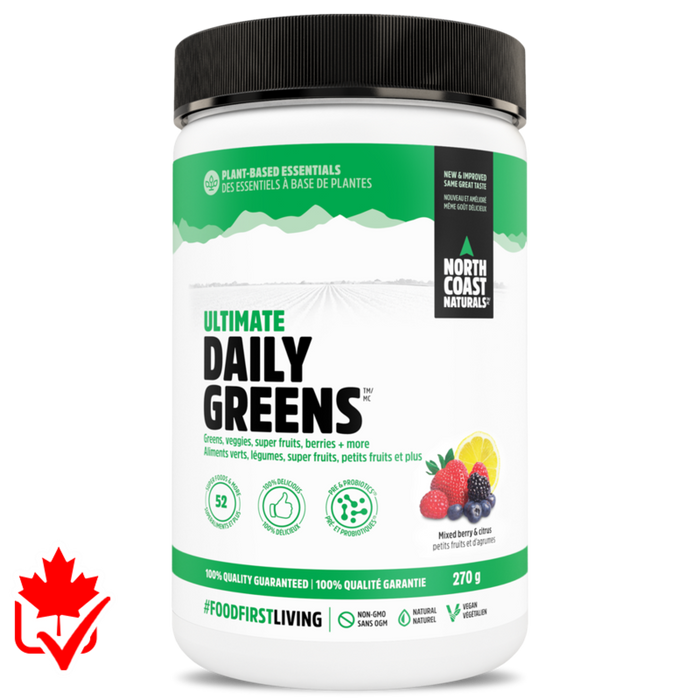 North Coast Naturals Ultimate Daily Greens 270g Mixed Berry & Citrus
This superfood blend provides a spectrum of nutrients from concentrated super-fruits, land, and sea greens with the addition of pre- and probiotic support.
FEATURES
Non-GMO
52 Superfoods
Concentrated Greens & Veggies
Super Fruits & Berries
Moringa Leaf Fortified
Seaweed Derived Minerals
Antioxidant Rich
Probiotics & Prebiotics
Tastes Great!
Immune Health
Loaded with immune supportive ingredients.
Gut Health
Pre- and probiotic support.
Alkalizing
Vegetables & fruits help neutralize metabolic acids.