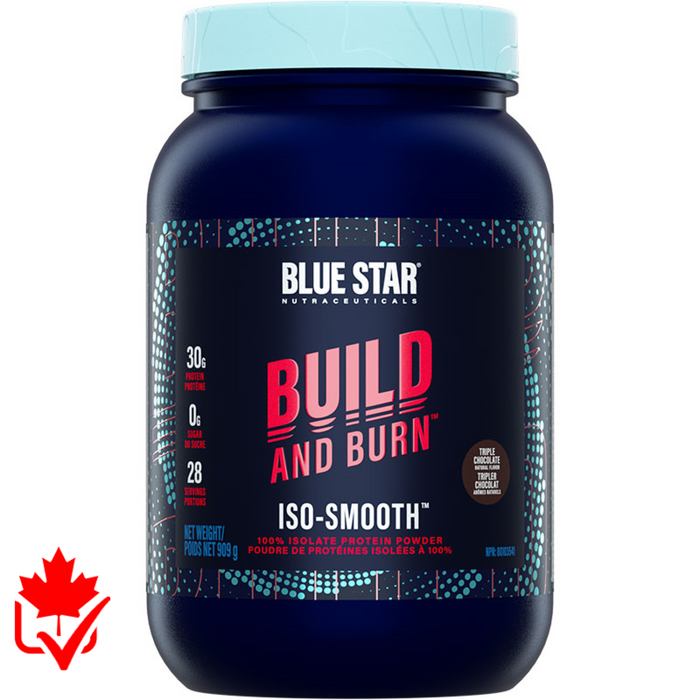 The overall impact that protein supplementation can have on a wide spectrum of human health is very clear. One of which is the growth or maintenance of muscle mass. For those who are already engaged in resistance-training, a protein supplement is even more beneficial. In order to maximize the muscle growth potential, three things related to protein need to be considered. 1) Consume a sufficient amount of protein. 2) Spread the protein consumption throughout the day to efficiently direct that protein into muscle cells. 3) Focus on consuming only high-quality sources of protein. This third consideration is crucial because protein is not all equal. A substantial inclusion of the essential amino acids, high in
BCAAs and particularly robust in leucine is optimal to get the highest anabolic response from a protein supplement. A whey protein isolate coming purely from BiPro®, as is the case in Iso-Smooth™ is the ultimate in protein quality. After accounting for its rich flavor profile making it one of the most delicious protein isolate products on the market, the protein content in the finished product is still 91% protein, one of, if not the highest in the industry. Furthermore, the unique isolation process used by BiPro® selects for only the highest functionally active whey proteins and leaves the others behind. For this reason,
Iso-Smooth™ has the highest proportion of leucine, the BCAAs and all of the essential amino acids compared to other protein products on the market.